uninstallation, trade, transport, installation, commissioning

of wind turbines and photovoltaic systems
wind turbines
New and used wind turbines can be found in our range. For installation, uninstallation, commissioning and repair, modification and transport, we are your competent partner.
new wind turbines
used wind turbines
spare parts
photovoltaic
Photovoltaic modules, inverters, and the matching bases are located in our inventory. For the supply, installation and cleaning, we are your competent partner.
module
inverter
racks
special offer new wind turbines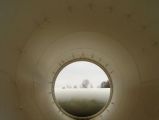 Typ: Turm Vestas V66 78m
MFG: Vestas
Output:

5 Towers of Vestas V66 78m high 4 sektions incl.
mounting base part
Condition new ( never been built)
without cables and conductors)
Price per unit 72.000,00 €
.
special offer used wind turbines
Typ: Blattsätze
MFG: LM
Output: 19,1

Typ: Mk III
MFG: Bonus
Output: 600

Typ: Trafostation
MFG:
Output:

Constandly used Transformerstations on stock
.
Typ: Getriebe Vestas V66
MFG: Hansen/ Flender
Output: 1.650 Kw

Gear-Box Vestas V66 1.650 KW
The Gear-Box can be bought as it is
or refurbished.
Ask for Price
.
Typ: Service and Operators Manual
MFG: Bonus 450 MK3
Output:

We offer a complete service and owners manual
for a Bonus 450 MK3
Ask for ou price
.
Typ: 3 x V 80
MFG: Vestas
Output: 2.000 Kw

Turbines are from 2003
without Tower and already dismantled
Conditionreport was made by a special Firm
and is available immediately
Rotor 80 m
Windclass 1
available immediately
Please give us your Price
We can organize the Towers
.